Diamond Stone Quarry Belts
Diamond Stone Quarry Belts are designed to work with the belt saws currently used in the quarrying industry. Belts come in a variety of sizes to fit your application, and can lower your cost of extracting stone by cutting faster and lasting longer. All segments for our belts are produced in house, and can be customized for your specific application. Standard belt sizes generally can ship within 24 hours after order. Contact us for a price quote and information on custom sizes and availabilities.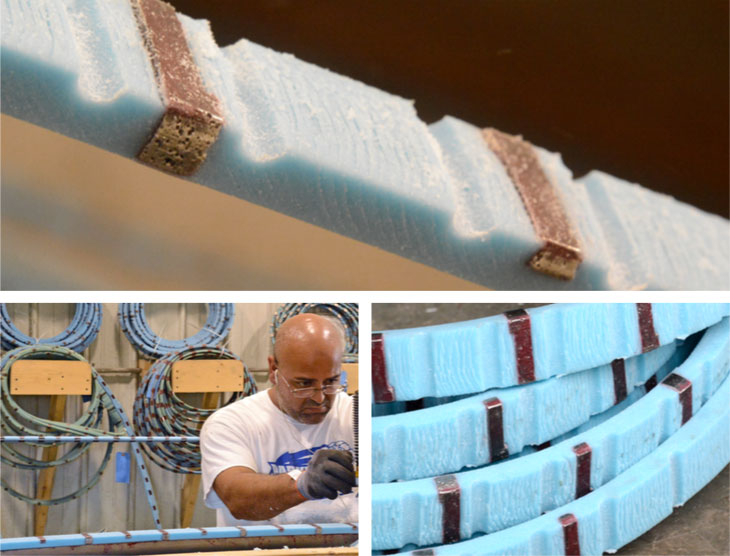 ---
Diamond Stone Mill Belts
Diamond Stone Technologies is a manufacturer and supplier of Mill Belts for use on Standish Steel, Park Industries, Sawing Systems, and our own Diamond Stone Technologies Belt Saw machines. We produce Mill Belts in a variety of sizes to fit most any application. Our Mill Belts utilize a special case hardened mounting surface for the diamond segments. They are the longest lasting and straightest belts available. Companies using our Mill Belts have seen a dramatic reduction in the amount of repairs and rebuilds with an increased overall service life of the belts.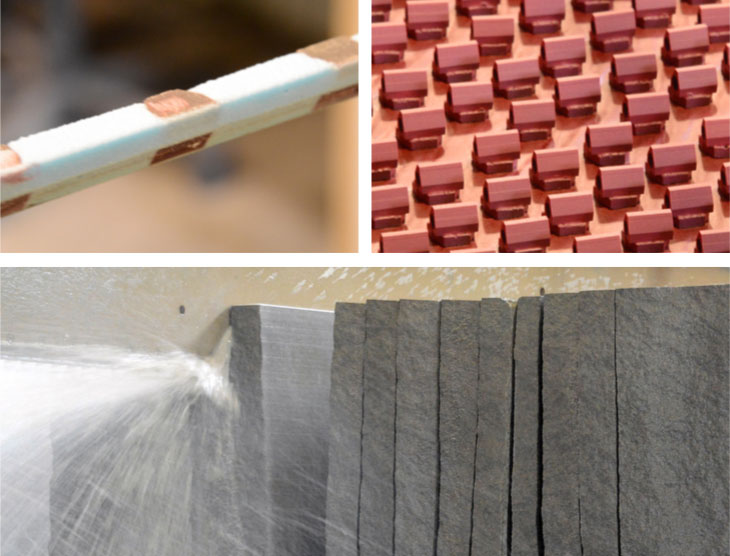 ---
Diamond Blades
Diamond Stone Technologies produces Segmented Diamond Blades in a wide variety of sizes for your fabricating operations. Our dedicated saw-smith with over 30 years of experience will properly hammer and tension your diamond blades for optimum performance and durability. We can reset your existing cores or provide you with new cores and segments. Our services include Diamond Blades from 22 to 86 inches in diameter. Contact us for more information on custom sizes and services.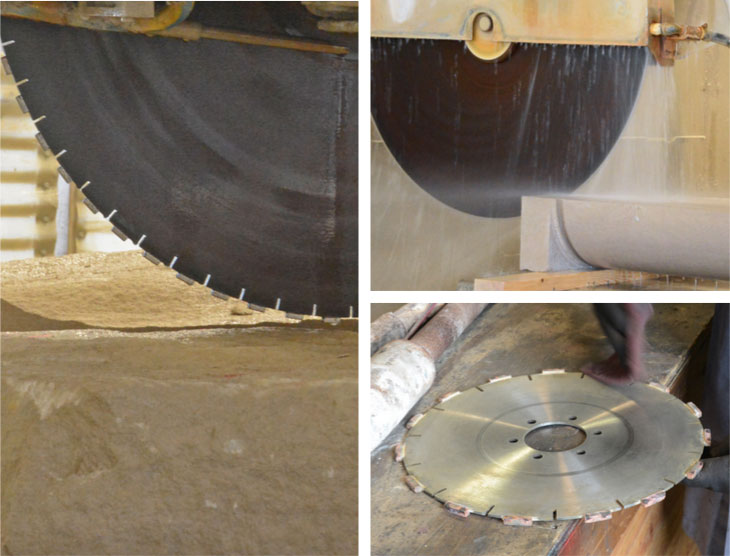 ---
Wear Items
In addition to Mill and Quarry Belts and Blades, Diamond Stone Technologies also provides routinely used Wear Items for quarrying and fabricating processes and operations. Contact us for descriptions of the many Wear Items we provide, and information on how we can help solve your daily maintenance needs. Be sure to ask about Special Lower Pricing when ordering Belts, Blades, and Wear Items at the same time!